Joint Relief
₹465.00

₹465.00

You save
---
---
AIWO JOINTS RELIEF is an optimal combination of Glucosamine Sulfate potassium chloride and Chondroitin Sulfate sodium with Boswelia Serrata, Turmeric Curcumin and Piper Longum. Joints Relief-Glucosamine Sulfate is a natural compound that stimulates cells to create one of the main building blocks of joint cartilages-proteoglycans. It helps in the mobility of tendons, ligaments, Cartilage, and Synovial fluids.
Benefits of Joint Relief
Joint Support
Boswellia serrata reduces osteoarthritis-related pain, stiffness, and swelling in the joints.
Notable
Effectiveness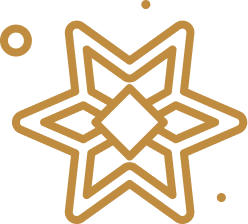 Relieves Joint Pain
Glucosamine and chondroitin have the potential to slow cartilage deterioration in the joints, and helps to reduce pain
Minor
Effectiveness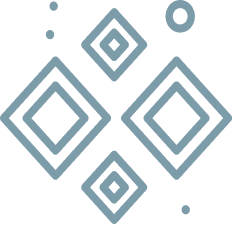 Reduces Joint Inflammation
Glucosamine and curcumin prevent the bones and helps to reduce inflammation.
Product Type
Tablet
Dosage
500 mg + 250 mg + 100 mg + 100 mg + 5 mg
GLUCOSAMINE SULPHATE POTASSIUM CHLORIDE + CHONDROITIN SULPHATE SODIUM + BOSWELLIA SERRATA EXTRACT + CURCUMA LONGA EXTRACT (95% CURCUMINOIDS) + PIPER LONGUM EXTRACT
Ingredients
Glucosamine sulphate potassium chloride, Chondroitin sulphate sodium, Boswellia serrata extract (Not less than 30% AKBA) , Curcuma longa extract (95% Curcuminoids) , Piper longum extract, Mccp, Maize Starch, Sodium Starch Glycoloate, Collidal Silicon Dioxide, Starch, Croscarmellose Sodium, Methyl Paraben Sodium, Povidone K30, Purified Water, Crospovidone , Magnesium Stearate, Hpmc E 15, Titanium Dioxide, Iron Oxide Yellow, Purified Talc, Ethyl Cellulose, Polysorbate 80 And Peg 6000, Ispropyl Alcohol And Dichloro Methane.
Get your supplements personalised to
suit your lifestyle
Step 1

Our quiz takes less than 5 mins and will help us create a personalised plan for you.

We personalize supplements

Step 2

We only use premium, high-quality ingredients backed by honest research.

Get our experts insights

Step 3

Talk to our doctors and get a lab test to get further insights on optimal nutrition plan for you.
Frequently Asked Questions
Who should take Joints Relief?

+

Elderly people with osteoporosis and in people with arthritis.Glucosamine is a component of a number of structures, including the blood group substances and cartilage. Glucosamine is currently in use as a nutritional supplement (often in combination with chondroitin) and is touted as a remedy for arthritic symptoms.

Can pregnant or breastfeeding women take Joints Relief?

+

Pregnancy and breast-feeding: There is not enough reliable information about the safety of taking glucosamine hydrochloride if you are pregnant or breastfeeding. Stay on the safe side and avoid use.
Does Joints Relief come with any side effects?

+

Glucosamine hydrochloride is POSSIBLY SAFE for most adults when taken by mouth appropriately for up to 2 years. Glucosamine hydrochloride can cause gas, bloating, and cramps.