Magnesium Glycine Complex with Vit D3
₹390.00

₹390.00

You save
---
---
Aiwo AMg-D3 contains Magnesium glycine 250mg with Vitamin D3 1000 IU. It helps to maintain health, especially in your brain, heart, and muscles. Magnesium is the fourth most abundant mineral in the human body after calcium, potassium, and sodium. It activates more than 600 enzymes and influences extracellular calcium levels. It is essential for the stability of cell function, RNA and DNA synthesis, and cell repair, as well as maintaining the antioxidant status of the cell.
Benefits of Magnesium Glycine Complex with Vit D3
Blood Pressure
Magnesium can help lower diastolic blood pressure.
Reduces Risk of Heart Disease
Serum levels of magnesium are associated with a lower risk of cardiovascular disease.
Notable
Effectiveness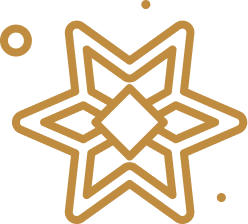 Cognition
Glycine both stimulates and inhibits cells in the brain and central nervous system, improves cognition.
Minor
Effectiveness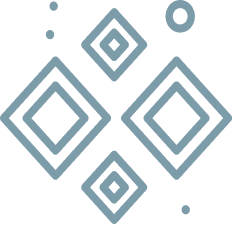 Sleep
AMg-D3 can help relieve anxiety and promote better sleep.
Minor
Effectiveness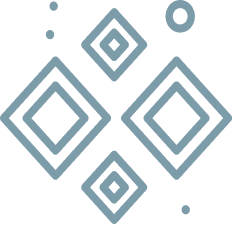 Bone Health
AMg-D3 helps keep bones strong by maintaining healthy bone density.
Product Type
Tablet
Dosage
250 mg + 1000 IU
MAGNESIUM GLYCINE + VITAMIN D3
Ingredients
Magnesium Glycine Complex eq to Elemental Magnesium , Vitamin D3
Get your supplements personalised to
suit your lifestyle
Step 1

Our quiz takes less than 5 mins and will help us create a personalised plan for you.

We personalize supplements

Step 2

We only use premium, high-quality ingredients backed by honest research.

Get our experts insights

Step 3

Talk to our doctors and get a lab test to get further insights on optimal nutrition plan for you.
Frequently Asked Questions
Who should take Aiwo AMg-D3?

+

Generally men and women having low serum magnesium levels and too much stomach acid such as stomach upset, heartburn, and acid indigestion can take this product.Magnesium is very important for the normal functioning of cells, nerves, muscles, bones, and the heart. Usually, a well-balanced diet provides normal blood levels of magnesium. However, certain situations cause your body to lose magnesium faster than you can replace it from your diet. These situations include treatment with "water pills" (diuretics such as furosemide, hydrochlorothiazide), a poor diet, alcoholism, or other medical conditions (e.g., severe diarrhea/vomiting, stomach/intestinal absorption problems, poorly controlled diabetes).

Can pregnant or breastfeeding women take Aiwo AMg-D3?

+

This product is lightly safe during pregnancy and breastfeeding when used in daily amounts. Do not use higher doses unless instruced by your health care provider.

Are there any interactions with prescription medication?

+

Some products that may interact with this drug include phosphate binders,antacids,laxatives and other vitamins as they may contain calcium and phosphorus.
Does Aiwo AMg-D3 come with any side effects?

+

No major side effects have been reported. Mild side effects of taking too much vitamin D include weakness, fatigue, sleepiness, headache, loss of apitite, dry mouth, metallic taste and vomiting. This holds for all forms of Vitamin D3.

How much should I ideally take?

+

The recommended dietary allowance (RDA) Magnesium for adults is 310 mg to 420 mg a day depending on age and gender. The recommended dietary allowance (RDA) Vitamin D3 for adults is 400 mg to 1000 mg.