Ultimate Omega-3 Triple Strength
₹2,100.00

₹2,100.00

You save

₹0.00

₹0.00
---
---
AIWO Ultimate Omega 3 Fish oil has 1000mg of an optimal concentration of EPA(46%) and DHA (38%) triple strength fatty acids with powerful antioxidant & anti-inflammatory effects. Ultimate Omega 3 triple strength derived from Anchovy fish.
Benefits of Ultimate Omega-3 Triple Strength
Brain Health
Omega-3 has a positive impact on the brain and reduces symptoms of depression. Fish oil can improve brain function in people with memory problems, such as those with Alzheimer's disease, or other cognitive impairments, Reduce metabolic syndrome, depression, Prevent stroke, and Improve sleep.
Anxiety and Depression
Studies have shown that omega-3 plays an important role in reducing anxiety and fighting depression.
Heart Health
Omega-3 fatty acids benefit heart health by decreasing triglycerides, reducing blood clotting, Irregular heartbeats, and preventing Coronary Heart Disease.
Immune Health
Fish oil omega-3 is also known for its potent antioxidant, anti-inflammatory properties and reduces Autoimmune Diseases.
Bone Health
Omega-3 helps to maintain and improve the health of your bones and joints. EPA and DHA both reduce inflammation and help to treat Rheumatoid arthritis.
Eye Health
EPA and DHA in the omega-3 fish oil supplements help to maintain healthy eyesight and improve the function of the Retina.
Minor
Effectiveness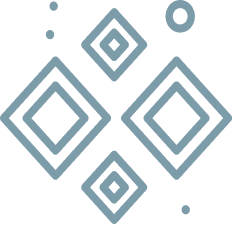 Product Type
Capsule
Dosage
1000 mg
PURIFIED FISH OIL
Ingredients
Purified fish oil, EPA & DHA (EPA 460 mg, DHA 380 mg)
Get your supplements personalised to
suit your lifestyle
Step 1

Our quiz takes less than 5 mins and will help us create a personalised plan for you.

We personalize supplements

Step 2

We only use premium, high-quality ingredients backed by honest research.

Get our experts insights

Step 3

Talk to our doctors and get a lab test to get further insights on optimal nutrition plan for you.
We are happy because we have
happy customers.
Supplements at affordable cost

"This is the best site I would recommend for the customers to buy supplements at affordable cost I've ordered vitamin D and I'm very much satisfied with the product and delivery. Thanks to aiwo"

Prasad Iyer

Software engineer

Brain

Energy
Frequently Asked Questions
Who should take Aiwo Ultimate Omega 3 Triple Strength?

+

Generally, men and women who have to Reduce Inflammation, maintain cell fluidity, lowers LDL, decreases platelet aggregation, inhibit thickening of the arteries, prevent cancer cell growth, reduces metabolic syndrome, depression, Prevents stroke, and Improves sleep, maintain eye health, heart health, immune health, bone health, anxiety.

Can pregnant or breastfeeding women take Aiwo Ultimate Omega 3 Triple Strength?

+

During pregnancy, this product should be used only when needed. Discuss the risks and benefits with your doctor. It is not known whether this product passes into breast milk. Consult your doctor before breast-feeding.

Are there any interactions with prescription medication?

+

Yes, it interacts with anticoagulant medications (blood thinning medications) such as Coumadin or taking any over-the-counter blood thinners such as aspirin, Should not be taken along Amlodipine, Anticoagulant and antiplatelet drugs consult with a physician before taking any supplements. Tell each of your health care providers about all medicines you use now and any medicine you start or stop using.
Does Aiwo Ultimate Omega 3 Triple Strength come with any side effects?

+

No major side effects have been reported. Minor side effects like belching, nausea, diarrhea, bloating, and intestinal gas, Bleeding, Low Blood Pressure Diarrhea Acid Reflux, Vitamin A Toxicity and Insomnia. This holds for all forms of Omega 3.

How much should I ideally take?

+

Recommended daily dosage is 2000 calories per day or should eat sufficient omega-3-rich foods to provide at least 2-3 grams of omega-3 fatty acids.